Beem It is one of the many Australian FinTech (Finance/Technology) startus popping up these days. They provide instant bank transfers between bank accounts without using the new Osko/New Payments Platform (NPP) infrastructure. I recently tried it out for a bit to see what it was all about.
Beem It only has app for you to use their service. Basically all you need to do is link a debit card and you are good to go to send and receive money.
The App
The app is very slick and modern, much better than any of the major banks apps I have tried. The sign up process was also very easy and quick.
Beem It sign up page 1.

Beem It sign up page 2.

Beem It sign up page 3.

Beem It sign up page 4.
Once signed up and debit card is verified you can start using the app to its fullest. From the main screen you get three options to pay, request or split. These three options relate to:
Making a payment to someone. This involves sending the payment to the email address or phone number used to sign up to Beem It.
Sending a message to someone for them to pay you through the Beem It app.
Splitting a bill between friends, which will send a request to each person how much they need to pay through the app.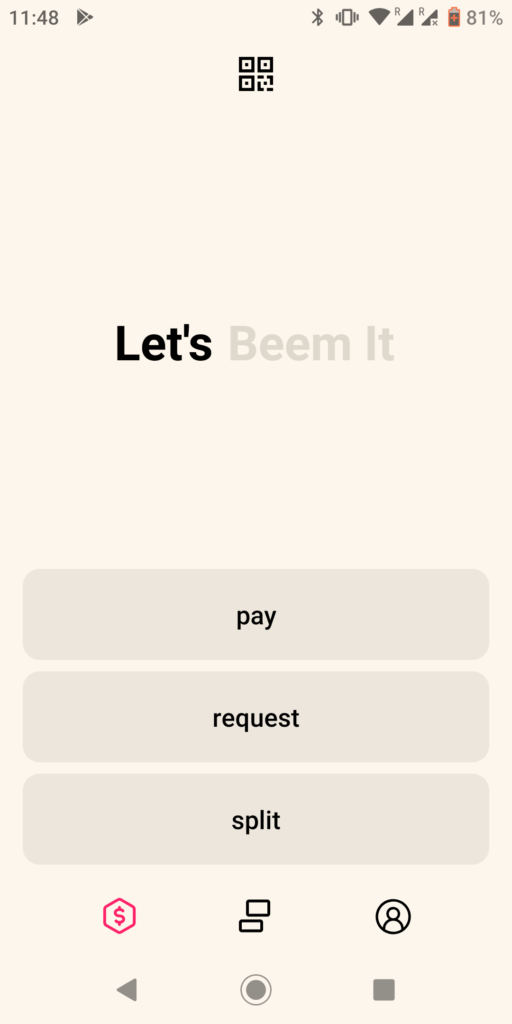 The whole process is very easy and the payments come through instantly. As soon as you receive the notification from the app, the money is in your account. The speed of payment was particularly impressive for me.
How much does it cost?
As per their website, the transfers are free. However they do state some bank accounts may charge fees. I guess this depends on what your bank account charges fees for. I didn't experience any fees to my account with UBank. Possibly because NAB (of which UBank is a subsidiary), CBA and Westpac collectively own Beem It.
The service is very similar to the NPP that has been partially rolled out. The Beem It app handles all the payment points (email/phone numbers) rather than the bank. Beem It is also beneficial for those people whose banks are yet to support the NPP.
Try out the app by going to the Apple or Google app store to download. If you sign up beofre May 19th you can get $5 free from Beem It when you use the code EK4JAA in the redeem code section of the app. If you use it, I will also get $5, however you are free to sign up without the code.
Have you tried out Beem It? What did you think of it? Let me know in the comments below.